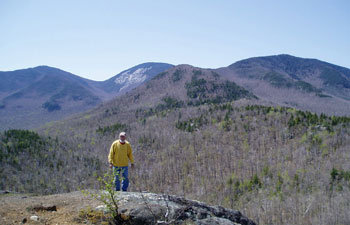 Hiking – The Adirondack high peaks trails with
 their numerous trailheads and beautiful mountain views are only 10 minutes away.  The Blueberry Trail system is located in Elizabethtown and offers over 30 miles of trails for hiking, snowshoeing and cross-country skiing.  The Champlain Area Trails, located in the nearby Champlain Valley, provide hiking and skiing trails with spectacular views of Lake Champlain and the surrounding area.
Cycling – The Adirondack Park is a fabulous place for both mountain and road bicycling.  Many wooded trails are suitable for mountain biking and the wide shoulders, beautiful scenery, and bike routes are friendly for road cycling.  Your hosts are avid cyclists and can provide you with many suggestions for enjoyable cycling in the area.
Snow Skiing and Snow Boarding -
 Nearby Whiteface Mountain, Gore Mountain, and other downhill and cross-country ski areas attract year round visitors.
Westport, Lake Champlain 
and Lake Placid – Just 15 minutes away is the artistic community of Westport where you will also find Lake Champlain, the largest lake in New York, with public beaches, boat launches, and a marina.  The quaint village of Lake Placid, the site of the 1980 Olympics, is just 30 minutes away.
Foliage -
Our fall foliage offers spectacular color displays of nature.
Antiques and Shopping – There are many shops and antique stores in the area for you to explore.
The Adirondack History Center Museum and Colonial Garden, Elizabethtown – The museum features three floors of exhibits focusing on the history, social, and military background of the Adirondack area. 
The Colonial Garden provides visitors a beautiful display of color with formal beds of annuals and perennials. Open from May through October.
Meadowmount School of Music – Founded in 1944, Meadowmount School is located just a few miles from the Inn and offers personal instruction by world-renowned instructors to gifted students. During the summer months concerts performed by students are open to the public.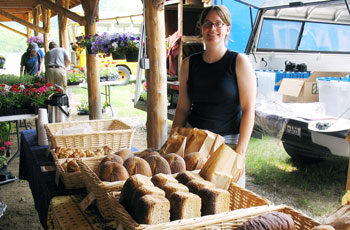 Farmers Markets – Offering the best of locally grown plants, produce, maple syrup, honey, Artisan breads, cheeses, specialty baked goods and unique arts and crafts. Open in Elizabethtown every Friday morning and in nearby Keene Valley every Sunday morning May through October.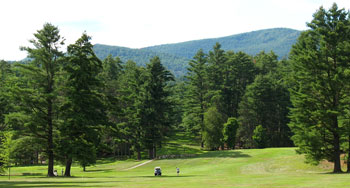 Cobble Hill Golf Course, Elizabethtown -
One of the oldest golf courses in America, the course has nine challenging holes interspersed with tall pines and spectacular mountain views. Open May through September.
Boquet River – Ample fishing sites along the river offer easy access to catching trout and salmon. Canoe or kayak in the spring or fall when the water levels are up, or just enjoy the natural beauty.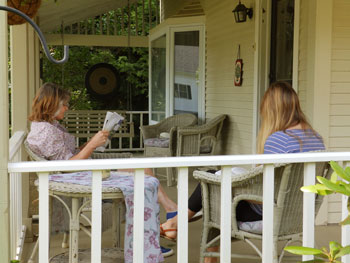 OR….Relax on one of the Inn's porches, read a book, or enjoy a walk through the gardens.